Expansion Chambers
Rolled cone expansion chambers are by far the easiest way to build pipes for R&D & limited
production. The use of good software saves a tremendous amount of time in design & layout.
I use TSR software.


Tranfering the numbers to posterboard lets you check fit & works as a templet.


After cutting out your sheet metal clean up the sharp edges. 20 gage works well.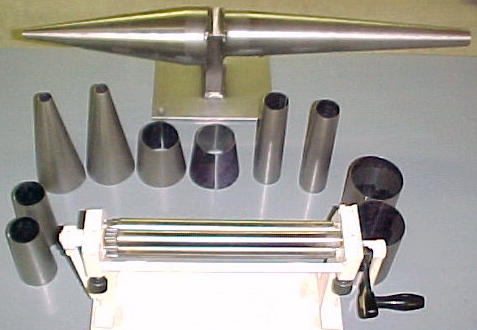 A sliproll & cone anvil are used to form the sheet into cones. Then the cone seams are welded &
reformed on the cone anvil again before fitting & tac welding on the bike before final welding.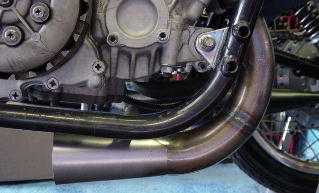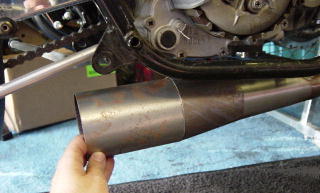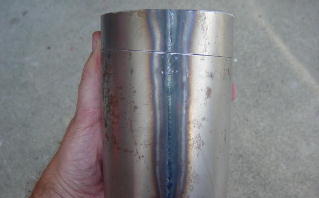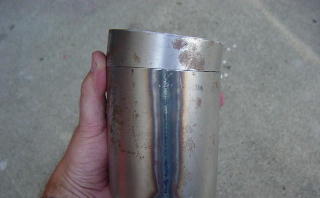 To make turns in sections without reducing the section length. cut the section at half the angle and
rotate 180deg to make the turn. More cuts at smaller angles make for smoother turns.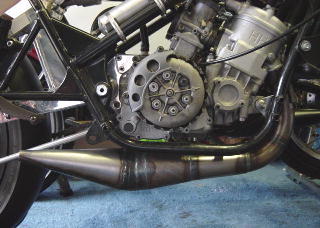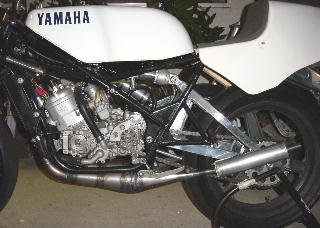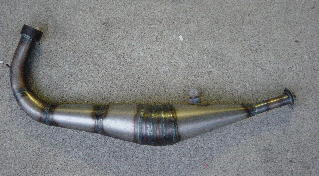 TZ250 pipes by Steve Turner