- Ed Miller Racing -
Ed Miller has been drag racing and tuning RD's for even longer than he can remember.
Ed and I met because of our common friend and mentor Tom Turner.
Because Two RD nuts are even more dangerous than one, Ed and I have decided to join
forces and see what we can do about breaking some records with his RD400 Drag bike.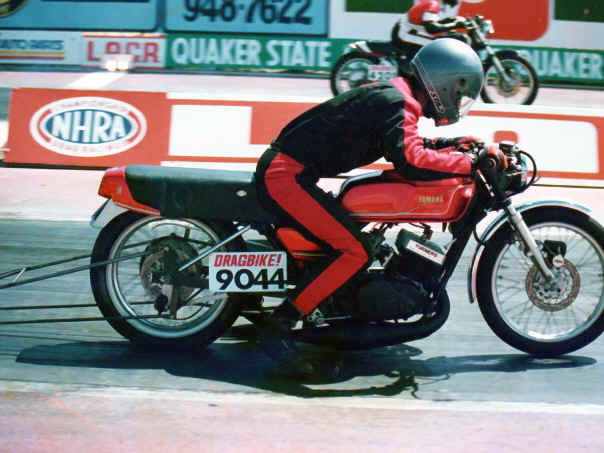 Ed Miller on his RD400 Drag Bike
Ed and I will use this page to keep you updated on our progress.
The first stop is the dyno, there's too many variables to a good pass down the dragstrip.
So first we see what our baseline HP is right now. We develop the HP numbers we're
looking for then it's off to the track.
1/23/2011 - Sunday afternoon we headed down to the dyno the bike and get a base line.
We ran the bike and tried a number of things and ended up with a best series of runs at 86.8 rwhp.
A good solid starting point. Now we'll work on developing a number
of things we've been working on.